Now Project Space for the Arts
We provide an opportunity and place for artists to exhibit in the gallery or to install public works in storefront windows in an effort to exhibit, experiment, or realize a visually artistic concept.
NPSA was founded in the winter of 2019 and is run by artist, Vikki Michalios, a long time community member and exhibiting visual artist. NPSA began as an informal gathering of artists and community members to produce public works in storefront windows for exhibit, experimentation, or development of a visually artistic concept. In direct response to the tragedies of the 2020 pandemic, NPSA recognizes the arts as a necessary tool and strategy to enter into the portal of the new world where strength comes from emanating expressions that keep us strong: Inspire, illuminate, empower, innovate, imagine, Sing, dance, make art, celebrate 
NPSA envisions a community where the transformative power of art is essential to strengthening neighborhoods, building infrastructure and encouraging positive social change.
The arts create inspiring personal experiences, illuminate the human condition and offer meaningful ways to engage with the world.
Now Project Space for the Arts is founded on the belief that art is directly connected to the individuals who produce it, the communities that arise because of it, and to everyday life.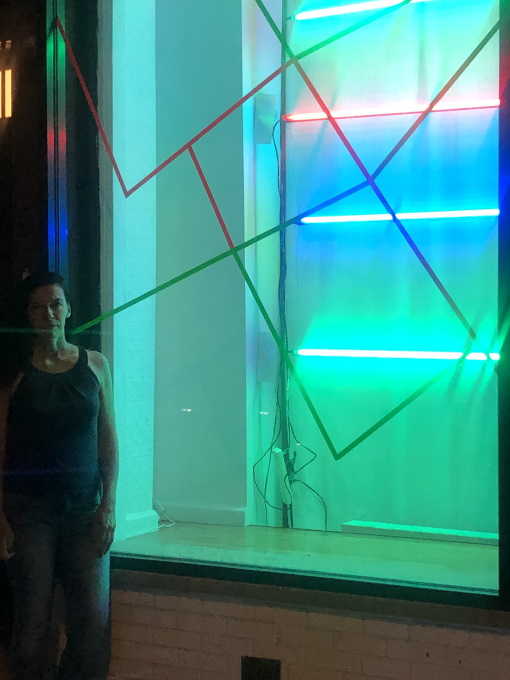 We provide a space for exploring these connections – artists are empowered to forge new partnerships and encourage the expansion of ideas.
NPSA is dedicated to providing visual artists with space and a cooperative environment for the development of expression.
A catalyst for cultural growth, Now Project Space stimulates new interactions between artists, organizations, creative communities, and the public. Our intention is to engage, inspire, entertain, and challenge audiences with developed visual arts projects.
We want to celebrate the power of the arts to illuminate humanity.  We focus on presenting emerging and under-recognized artists and serves as space for established artists to take creative risks.